A2 size versions of all 10 posters – as well as a 100-page booklet featuring all ten images and the stories behind them – are now available to buy through the Peace News webshop. Broadsheet versions of the eight poems and songs can also be purchased.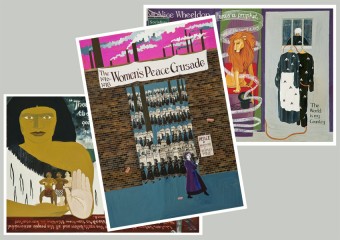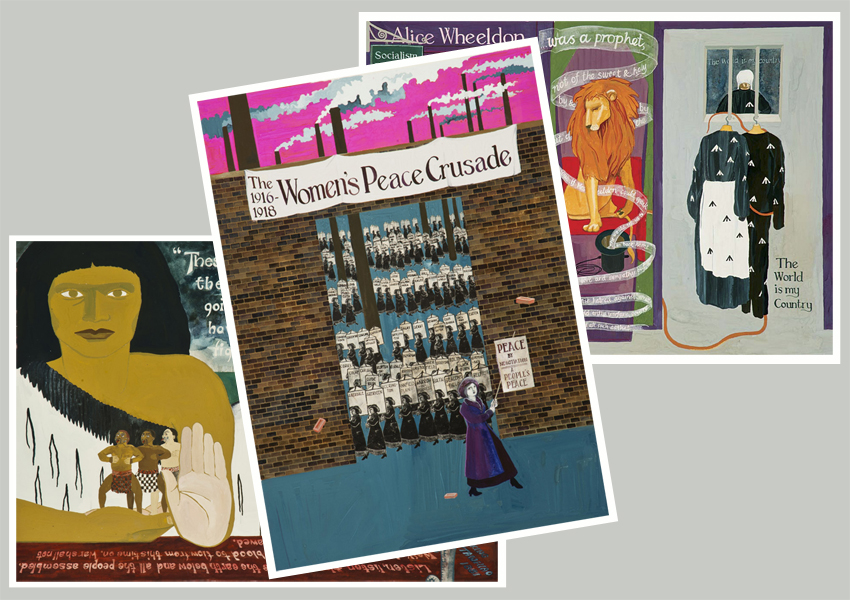 You can also view a list of all 18 posters and broadsheets on this page.
'Thank you for the book.. and for the beautiful posters, poems and songs! … It lifts my heart to see the results of all your dedication and creativity.'
'The book is a real gem – with various stunning facts and memorable quotations to be rediscovered there … I am really so bucked up to see some of the forgotten people immortalized there on [Emily's] posters … You are doing magical things!' – Douglas Newton, author of Darkest Days: The Truth Behind Britain's Rush to War, 1914 (Verso, 2014).
'It is wonderful to see the spirit of these brave people celebrated in this manner. I'm happy if I had any role in making these people better known—and with these great posters you've carried that a step farther.' – Adam Hochschild, author of To End All Wars: A Story of the Loyalty and Rebellion, 1914 – 1918
'Thank you very much for the posters (and the book). They are absolutely splendid, great historical research, and I plan to put some on a pin-board to take and show whenever I give a talk on WW1.' – John Gittings, author of The Glorious Art of Peace: From the Iliad to Iraq (Oxford University Press, 2012).

'I have just … read your book properly. It is so good – inspirational, and really informative and thought provoking.'