Come and celebrate the people and movements that opposed the First World War!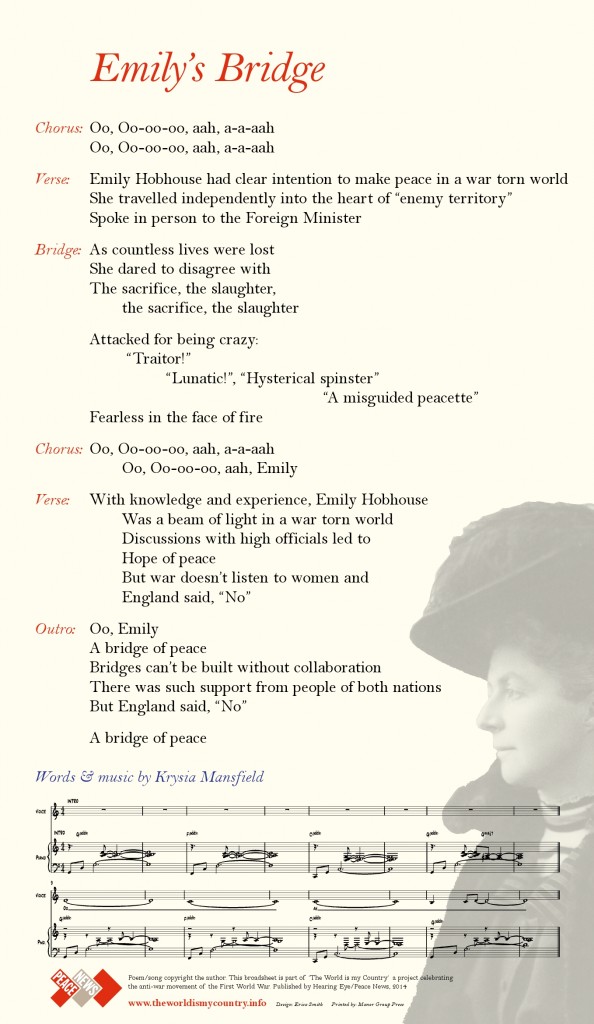 The World is My Country will be at The Poetry Book Fair (Conway Hall, 25 Red Lion Square, London WC1R 4RL) this Saturday (6 Sept). The Fair itself runs 10.30am – 4.30pm, with our slot running 11 – 11.30am, featuring Alan Brownjohn, Anna Robinson, Krysia Mansfield, Emily Johns and Dan Kennedy.
Free event. All welcome!
Spread the word on Facebook here.